Our promise is to provide our clients with an exceptional quality service
Maintenance of safe mining conditions by reducing pore pressures in the rock mass is critical. We provide services that range from designing the optimal infrastructure required for mine dewatering to the monitoring of pore pressures and eventually depressurization scenarios.
Water Resource Management
In the area of water management, our focus is on groundwater resources evaluation, including physical and chemical process modeling.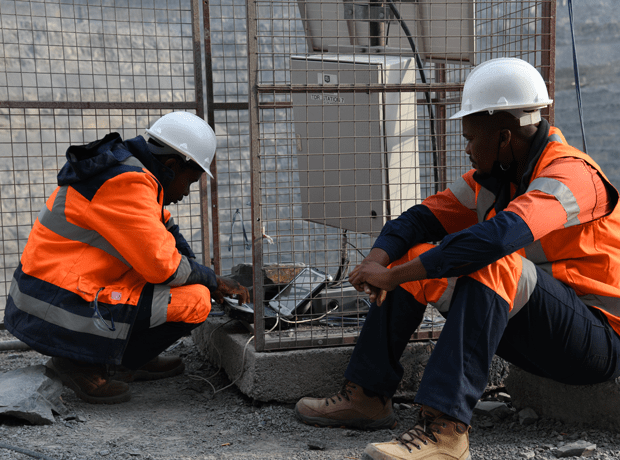 In geotechnical engineering the services that we offer include detailed collection of geotechnical data, developing geotechnical monitoring programs, rock mass characterization, pit slope designs, and numerical modeling.
Geophysical Investigations
Our services cover geophysical investigations in mineral exploration, geological mapping as well as groundwater exploration and supply.
Our services in air quality management include air quality baseline and impact assessment for new and existing facilities, ambient air quality monitoring systems design, operation, and management as well as the development of emissions inventories.
Our Professional service in Environmental Management include socio-economic impact assessment; biophysical impact assessment; archaeological impact assessment; strategic environmental assessments and environmental audits
We have considerable expertise in the installation of monitoring instruments for air and water as well as hydrogeology and geotechnical monitoring instruments such as piezometers, TDRs, MPBXs, Inclinometers, SAAs.